PREPARING FOR YOUR NEXT NEPHROLOGIST APPOINTMENT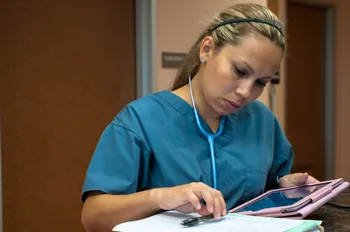 At Southwest Nephrology Associates, LLP, we are dedicated to providing all of our patients with the most compassionate care and attentive service possible. We always strive to make the best use of your time by offering smooth, efficient service during each appointment with your Houston kidney doctor. To minimize delays or other issues, we ask that you take the following steps to prepare for each appointment.
Before Your First Appointment
Prior to your first visit, we will send you a New Patient Packet. This packet provides legal information and allows you to answer medical questions that will help your Houston nephrologist treat your kidney disease more effectively. We ask that you fully complete this packet before your first appointment. You can fill the packet out at home and arrive 15 minutes before your appointment, or you can arrive 30 minutes early to complete the packet in our office.
What to Expect During Your Visit
Before your appointment begins, we always verify your personal information. We will make copies of your New Patient Packet or, if you're a returning patient, kindly inform our staff if you have any updated information so we can put it on file. We need you to bring the following items to each appointment:
Driver's license
Insurance card
Form of payment
We will verify your insurance coverage and calculate any outstanding balance before you see your nephrologist. Please make sure to arrive early so that we can complete all of these steps before your appointment is scheduled to begin. This helps us ensure that we can treat you and our other patients in a timely manner.
Scheduling Your Appointment
You can call our main line directly to schedule an appointment at any of our seven offices, which are located in Richmond, Sugarland, Houston, West Houston, Bellaire, and Katy, TX. Make sure to let us know which location, time, and date best suits your schedule. We will also need to know your insurance information in order to confirm the appointment. If you're ready to schedule your appointment or get additional information about an upcoming visit, please call us today at 713-270-4545.