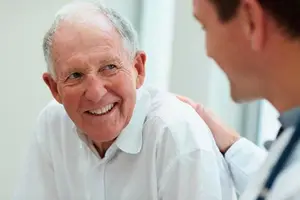 We recognize that your appointment day is important and it is our goal to fulfill your every expectation.
Our objective is to ensure your time in the office is productive in order for the staff to focus on all healthcare concerns and needs.


---
CALL TO MAKE AN APPOINTMENT
Please call 713-270-4545 for an appointment! You will hear an automated attendant. Please select Option 2 to speak to one of our friendly staff. We have 7 locations and can schedule your appointment for the location that is the most convenient for you, so please specify Houston, Sugar Land, Richmond, Katy or West Houston as your preference. Please have your insurance card in hand, as we will ask for information from the card. If there is a particular time or day of the week that is convenient for you, please let us know. We will do our best to accommodate your schedule.
DOWNLOAD AND FILL UP PATIENT PACKET
Please click here to download the New Patient Packet and complete it before your first visit, in order for the staff to compile all necessary information before being seen by your physician.
YOUR FIRST VISIT
If at all possible before your first visit, please complete the New Patient Packet which can be sent to you or can be downloaded here. We ask that you complete that Packet prior to your first appointment and bring it with you, along with your driver's license and insurance card(s). Please arrive 15 minutes prior to your appointment time to allow the front desk staff to copy those documents. If for ANY reason you have not completed the New Patient Packet, you must arrive 30 minutes ahead of time to complete the Packet before seeing the doctor.
APPOINTMENT DAY
Please bring your current insurance card and driver's license to each visit. We ask that you arrive 15 minutes prior to your appointment time so that we can update your insurance records or other changes in your personal information. We also want you to know that we verify your insurance benefits and determine your financial obligation in advance. Please come prepared to pay your applicable co-pay and/or deductible at the time of service.